News
Bride Causes Stir With Her Chakachaka Make Up On Her Wedding Day [Video]
A video trending on social media available to AfricaWish shows a bride having great expectations from her guests, who will expect her to appear flawless from head to toe on her wedding day.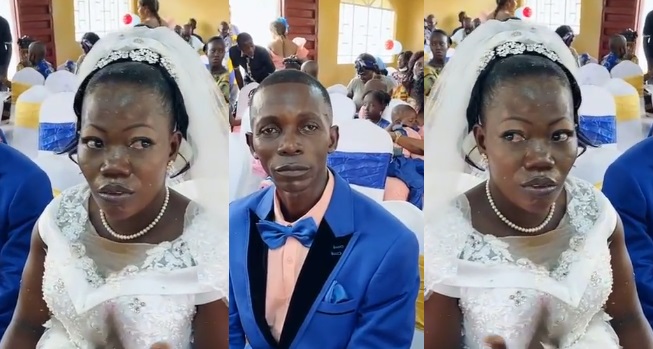 For the groom, all he needs is his suit and a decent shoe; he doesn't even need cosmetics or a wig to appear good.
Her make-up artist has embarrassed a bride with horrendous cosmetics. She resembled an old pair of buggy jeans submerged in water.
It would have been better if she hadn't worn make-up; her face would have looked much finer and better than what her make-up artist had done.
Watch The Video Below: