News
Indomie Sellers Cries Over Shortage Of Goods Following The Graduation Of SHS And JHS Students
Indomie merchants in the Ashanti Region are lamenting the shortage of their wares following the graduation of BECE and WASSCE students.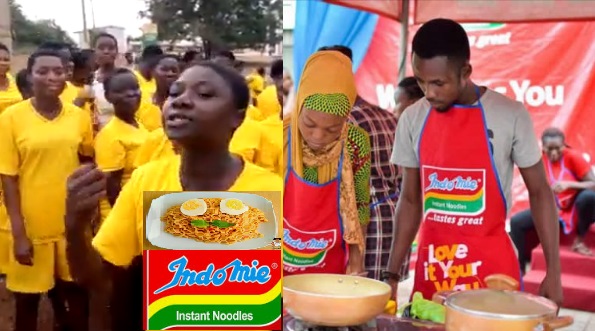 According to the report, an indomie shortage occurs in some parts of Kumasi and its environs when students graduate and demand for the commodity skyrockets.
Some bought it for their loved ones, while others bought it to commemorate their transition from that period.
In an interview with AfricanWish.com, some Indomie dealers indicated that their level of selling increased once SHS students graduated, but went even higher after BECE students joined them.
"Indomie is now the simple way to make your sweetheart happy, and we are pleased with how our graduates are loving it. The kids arrive in a group, holding hands and looking lovely.
We're hoping for additional goods from the company because we don't have any to sell when they arrive late at night "The Indomie vendors stated.