News
Landlord Releases Dog On Ghana Police Officer Who Raids His Home In Order To Arrest Him [Video]
A video trending on social media shows the moment a police officer were seen on top of wall after landlord allow is dog to chew him for coming to arrest.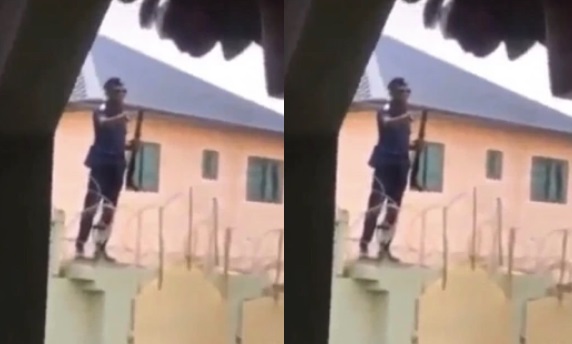 When a police officer rushed his house to arrest him for an unidentified offence, the landlord unleashed a ferocious dog to keep the cops from entering his home.
The police on the wall were trying to figure out how to sneak into the house's compound, but the dog was anxious to finish him "kwatakwata."
The cop with the pulp action gun was afraid to enter the house because he knew it would be a death sentence for him.
Watch The Video Below: