Sports
Messi Told Me He Suffers A Lot Playing In Cold And Snow – Luis Suarez On Messi's PSG Struggles
Luis Suarez says Messi told him that, he Suffers a lot playing In the cold and snow and that's why his seems to be struggling in PSG.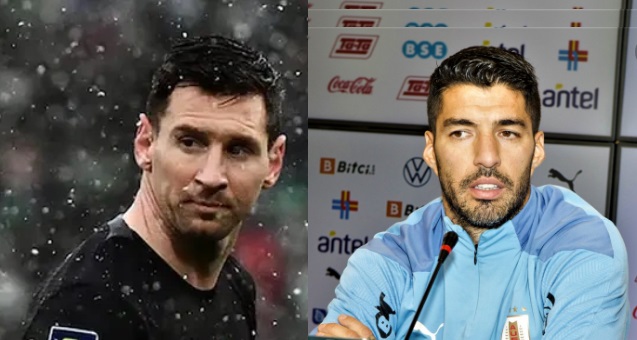 Suarez has now disclosed that his former teammate admits to struggle to adjust to a new country's climate.
"He told me that he had a lot of problems playing in the cold, especially in the snow," the Atletico Madrid striker told TNT Sports.
"You'll have to get acclimated to the cold temperature over there [in France]," says the narrator.
Messi has failed to score more than one goal for PSG in Ligue 1, despite scoring three times in the Champions League.
Messi spent nearly two decades in Barcelona before heading to France, so transitioning to a new city, let alone country, was always going to be difficult, even though few imagined such a poor start for the Ballon d'Or winner.