News
My Husband Don't Make Love With Me Even If I Dress Attractive On Bed – Woman Cries [Video]
Ghanaian married woman has spoken up about her husband's treatment of her emotionally and sexually since their marriage.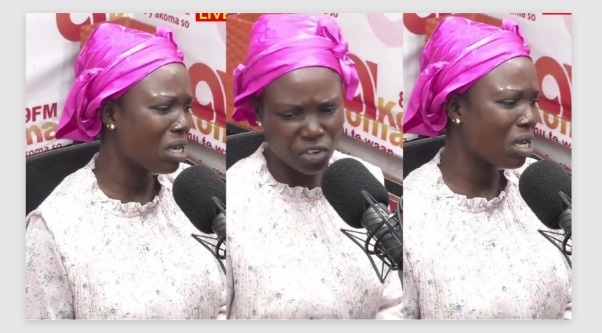 The woman, who is from Takoradi in Ghana's Western Region, told Kumasi based Akoma FM that she married her husband when she was three months pregnant.
She had birth a few months after their wedding, and her husband's financial situation deteriorated.
She claims that her husband has been sexually starving her since they married, and that she sometimes sits inside and weeps all day.
Even though she dresses sexy in bed, the woman seeking guidance on what to do stated that her spouse never makes love to her. When they're in bed together, he always reminds her to cover herself.
Watch The Video Below: