News
We Are Building A Catholic App For Dating – Catholic Priest To Christians [Video]
Reverend Fr. Oluoma Chinenye John, has revealed that the church is working on creating an online dating website for single believers, who are baptized Catholics.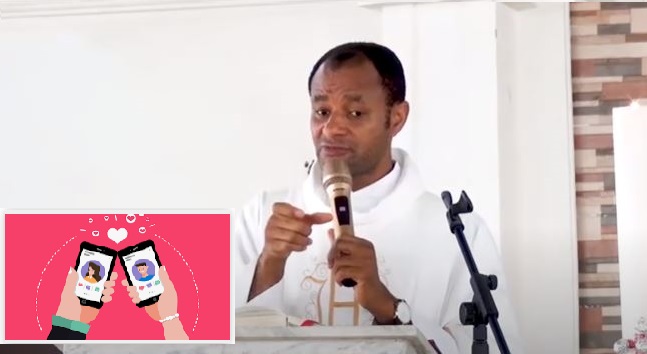 He made the statement while talking about the necessary steps every man and woman should take while sourcing for a life partner. According to him, for one to have a good partner, he or she must search.
He told believers that in other to choose a partner, they have to search. That sourcing for friends' help is one of the ways of getting a good life partner and another way of getting a life partner is through online dating.
The clergyman told his congregations that while searching, they should also pray for wisdom and understanding.
While stretching on that, the 37-year-old Preacher said that many are limited and that is why they can't find the kind of people they are looking for.
In other to solve the limitation problem, the clergyman aired that the Catholic church is working on creating a mobile application that would give every single Catholic the opportunity to meet any kind of single man or woman all over the world.
Watch The Video Below: